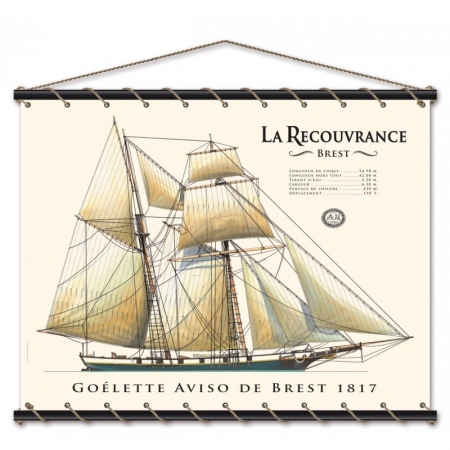  
Recouvrance Aquarelle
Size : 75 x 65 cm
Delivered in silk-screened linen bag.

Made in France.

These articles are silk-screened by craftsmen according to the manual technique of the frame with dish.
Holding its name of the old marine district of the port of Brest quays of which welcomed formerly coasters, Recouvrance was the most ambitious project of reconstruction registered on the competition Boats of the Coast of France. Launched for the opportunity of the event "Brest 92", this schooner escort vessel was built in the tradition of the light warships of the 19th century.