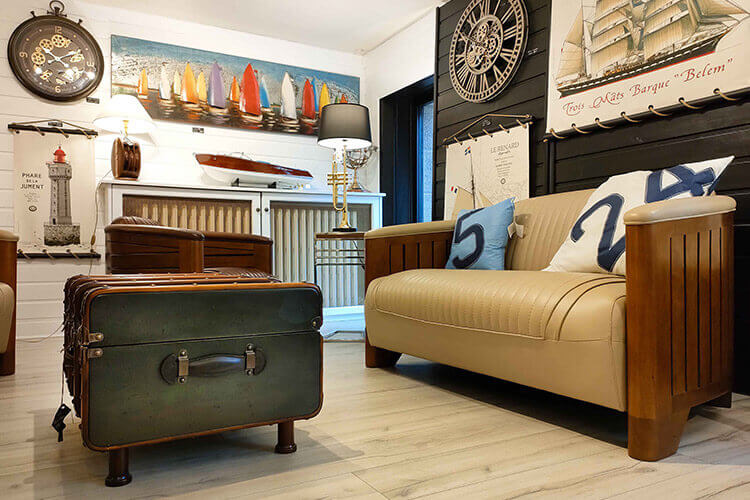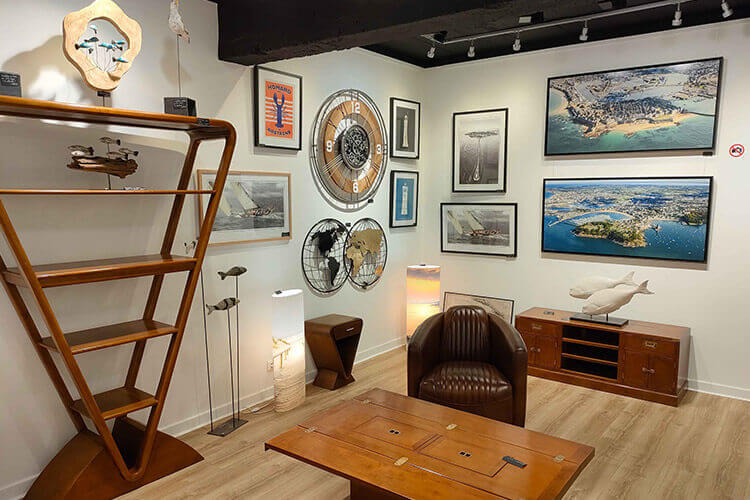 Marine decoration store, in St Malo - Brittany
Photos, furniture, models, fittings, books...
Gauthier Marines, since 1972.
Our store Gauthier Marines was created by Annie and Jo Gauthier in 1972. It was first a photography studio that offered portraits, wedding and communion reports.
It was also the beginning of a large collection of boat photos taken during local regattas and beautiful encounters with the "Grands Voiliers écoles" that we saw calling at Saint Malo.
This passion for the sea and the beautiful boats naturally led us to the objects of marine decoration. Thus was born the first store in Saint Malo to offer a large choice of photographs of the Emerald Coast, Saint Malo and beautiful sailboats, and a wide choice of bells, porthole mirrors, sextant whistles etc...
Since then, the store has expanded and offers a wide range of marine furniture, stools in the shape of whale tails in carved wood, captain's desks and magnificent Club chairs that look like they came straight out of prestigious liners.
On 4 levels, in the heart of the Corsair City of Saint-Malo, Gauthier Marines is nothing but beautiful images, gleaming brass and copper, canvas and ropes, models and furniture with a nice old patina...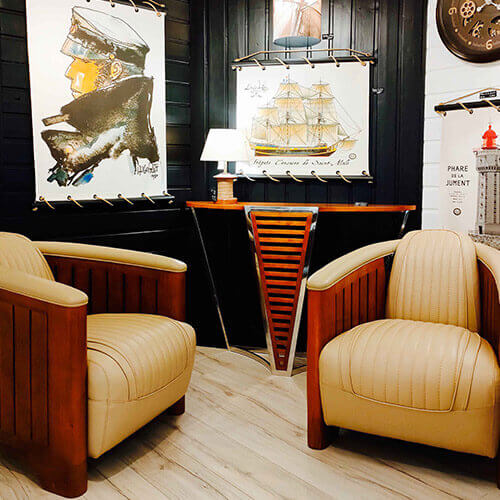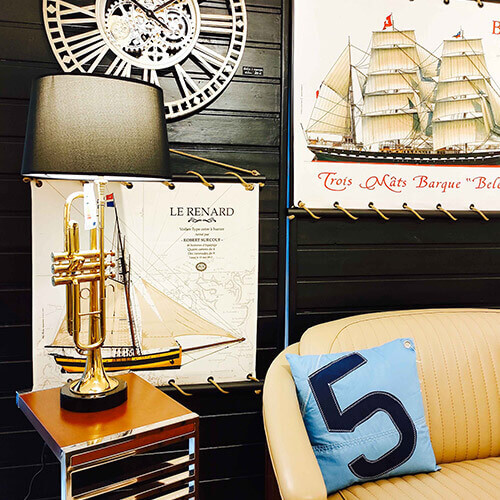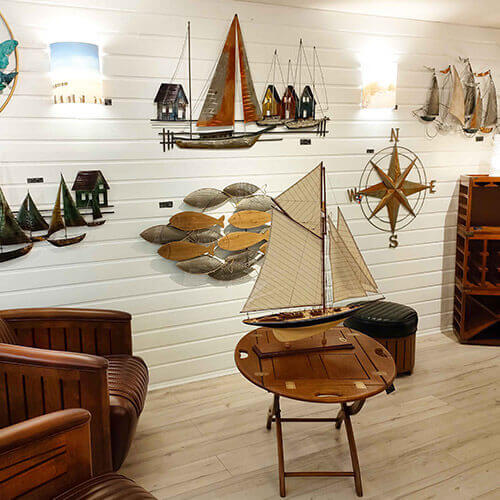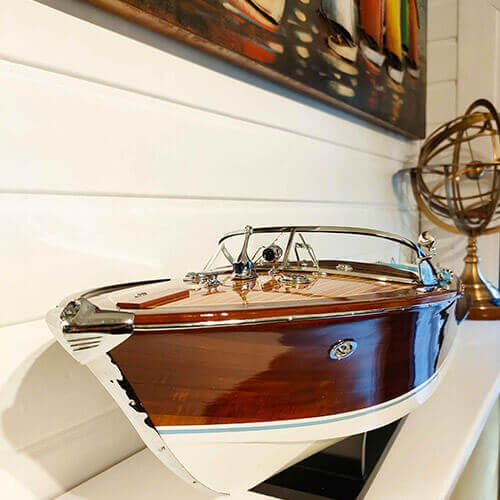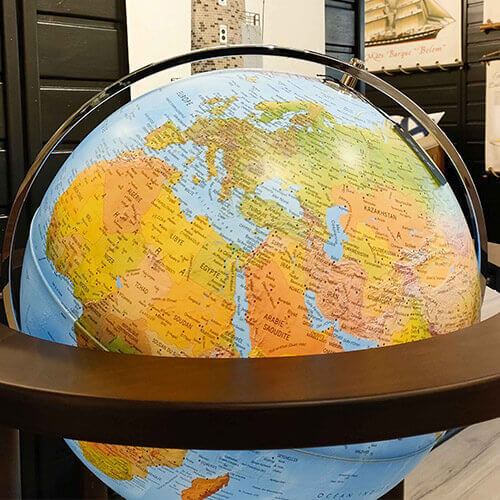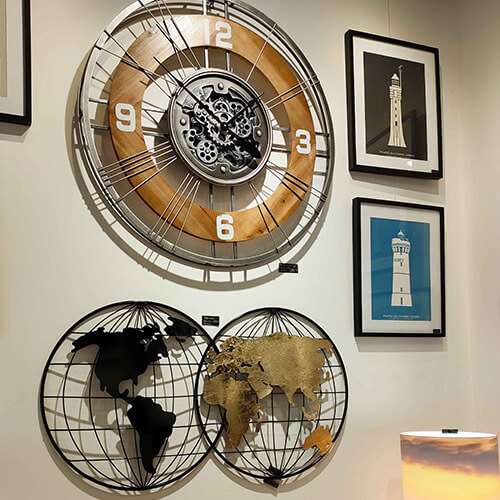 As for photography...Is it still necessary to specify it? For more than 40 years, it is the passion of the big sailboats and travels which joins together 2 generations of passioned photographers.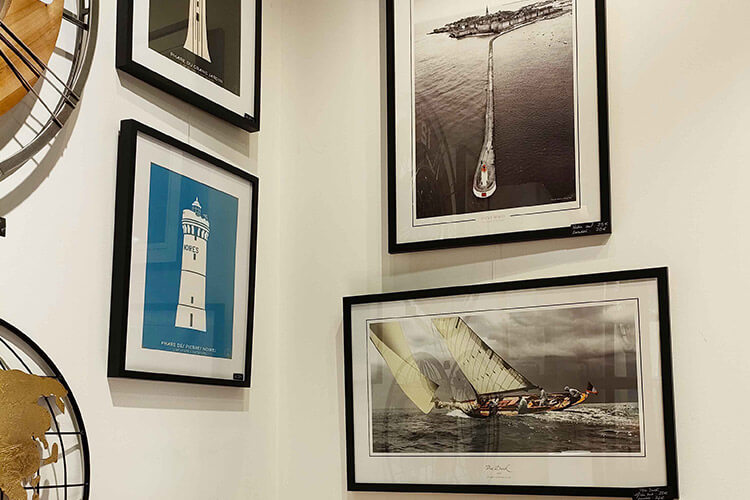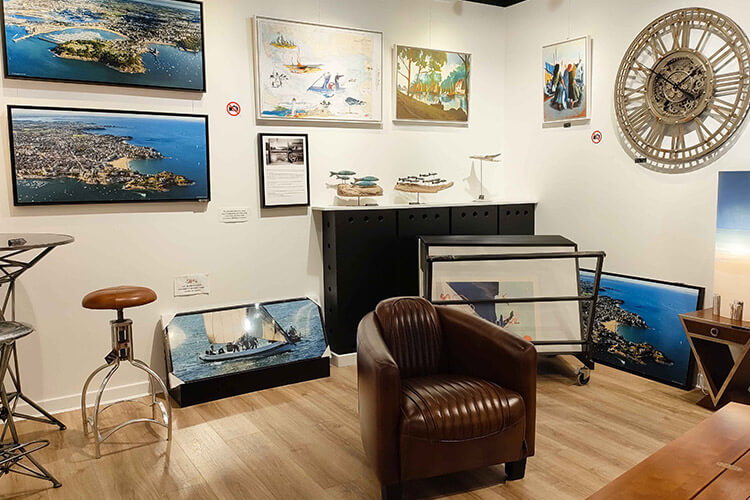 On the Gauthier Marines website you will find everything you need to decorate your home or your ship. The gift you are looking for is probably here, on board our ship.
The long history of marine objects begins at the same time as the first boats, several thousand years ago. The one we are most interested in is not so far back. Our grandparents knew the time when the fore-ports were covered with magnificent sails. This navy of sepia photos...
This navy of the past centuries!
From the upper deck to the hold, come and visit our flagship and make your choice on the website 
or by visiting us in St Malo, at the address below:
GAUTHIER MARINES in St Malo Corsair City
2, rue Porcon de la Barbinais
35400 Saint-Malo
02 99 40 91 81
Opening hours :
Monday to Saturday from 10am to 7pm continuously,
Sunday during school vacations from 10am to 7pm