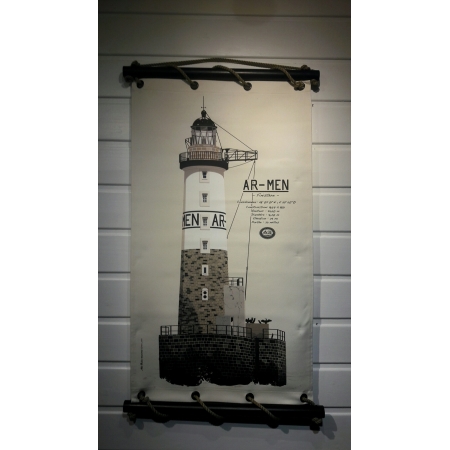  
Ar Men (62x110 - Aquarelle)
The lighthouse of Ar-Men (meaning Ar-Men " the rock " or " the stone " in Breton) is a lighthouse at sea built between 1867 and 1881 at the end of the road of Brest, in the headland West of the Brittany.

Illustration reproducing the Breton lighthouse AR-MEN.

Cotton printed manually in screenprinting in the " frame flat ".
Delivered in a silk-screened linen bag.
Customers who bought this product also bought: