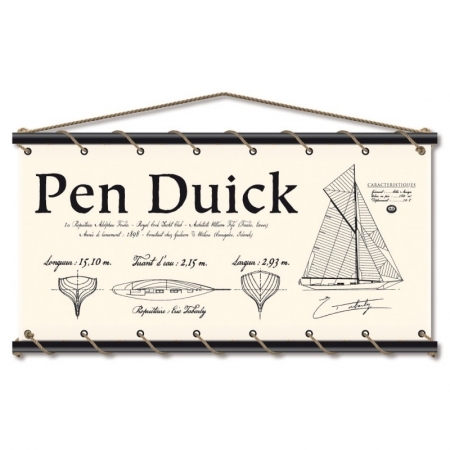  
Pen Duick plan
Size: 115 x 60 cms
Delivered in silk-screened linen bag
Made in France
Cotton canvas, ecru color, printed manually in screenprinting.
Black wood, color rope hemp.
Pen Duick was built in 1898 in Scotland, on the plans of the famous architect William Fife III

He was renovated to saint Malo in Raymond Labbé's construction site in the 80s.

Length of 15.10 m he carries 160 m2 of the buckle.
Customers who bought this product also bought: